Pinball Restorations: Playfield
Gottlieb Count-Down

Gottlieb Count-Down
"The backglass artwork by Gordon Morison is one of the great features of this game. I don't know of anyone who doesn't like it."
Playfield Touch-Ups
The pictures below show the touch-ups in the upper playfield area. The areas circled in red are where the largers areas that were worn to the wood were touched up. In these pictures, the main areas are the girl's hair and face and the rocket below the saucer. Getting the color match on the gril's skin-tone was difficult. I was pleasantly surprised at how close a match my wife got on both that and the rocket.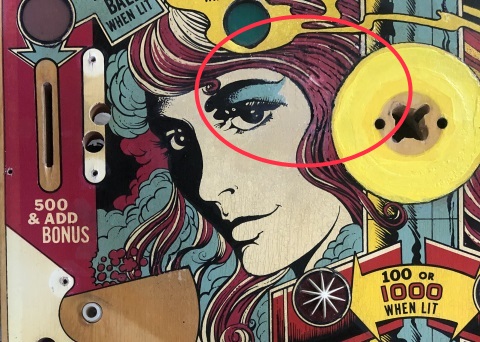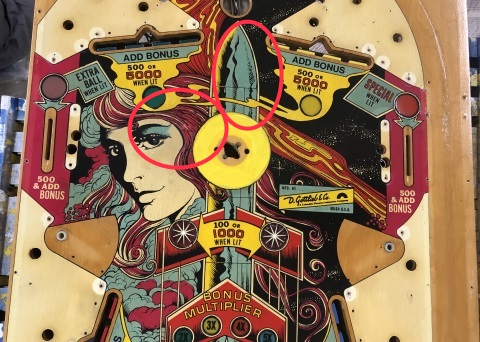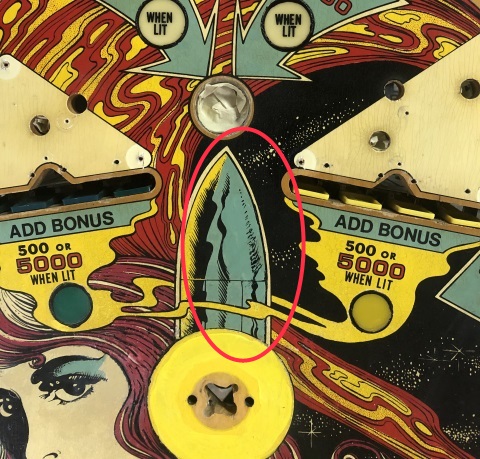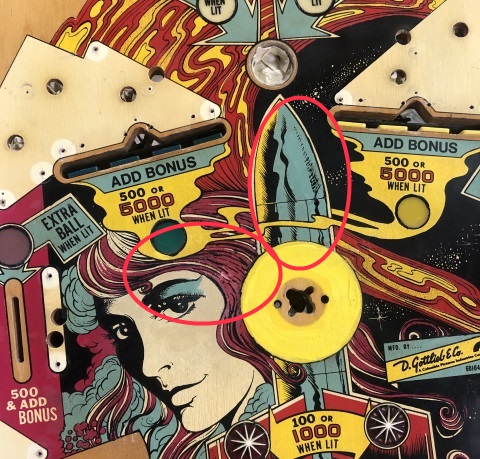 The two pictures below are of the bonus area. Again, the color match is excellent.