Pinball Restorations: Playfield
Supersonic

Supersonic
"Unknown to most, Supersonic shares the same playfield layout as Starship, an EM game that a production run of 1."
Supersonic Playfield
The three pics below show the "new" playfield I bought to replace the horrible original playfield. As you can see, this "new" playfield had a lot of wear, especially around the star rollovers and the bonus lights. But, this playfield was ten times BETTER than the one it replaced which was almost completely worn down to bare wood over most of the center portion of the playfield. Unfortunately, I never took pictures of that playfield.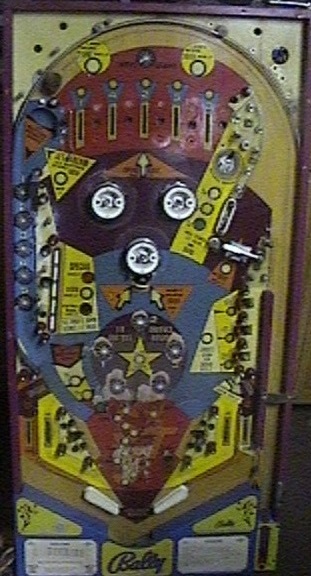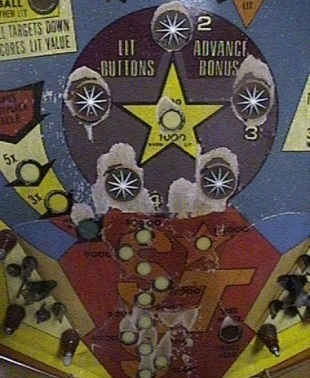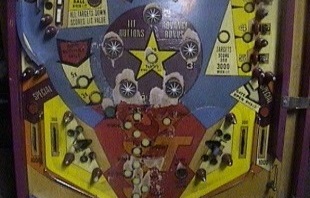 The two pictures below show the top of the "new" playfield after removing the lane guides and plastics.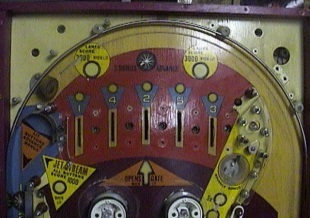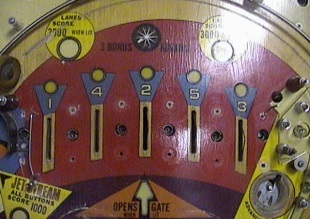 Below is after I have touched up the purple area.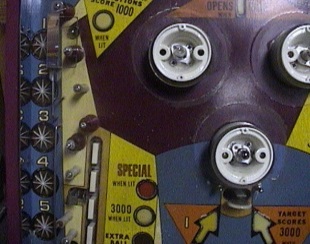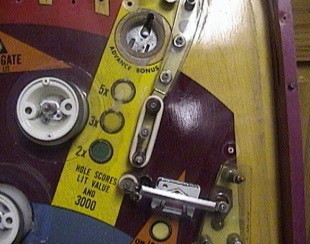 Playfield Rebuild
The pics below show the playfield after clear-coating as parts are being re-installed.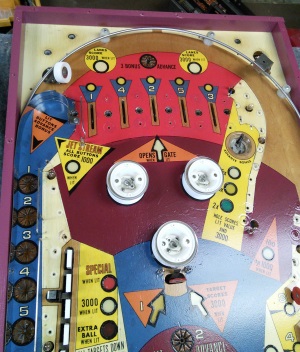 In the blue area below, you can see where my touch up color didn't quite match the original. This often happens as the paint dries. Going on it looks like a perfect match and then dries a tad darker. Note that the picture makes this more noticeable than it looks in real life.