Pinball Restorations: Cabinet Front
Strikes and Spares

Strikes &amp Spares 1
"Ten star rollover buttons are in the shape of a rack of bowling pins."
Strikes and Spares Cabinet Front Progression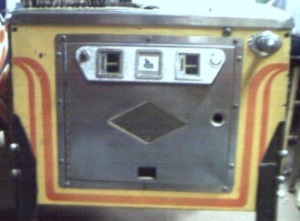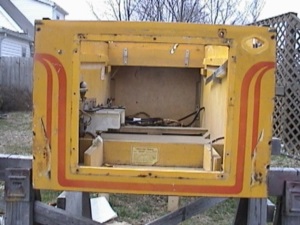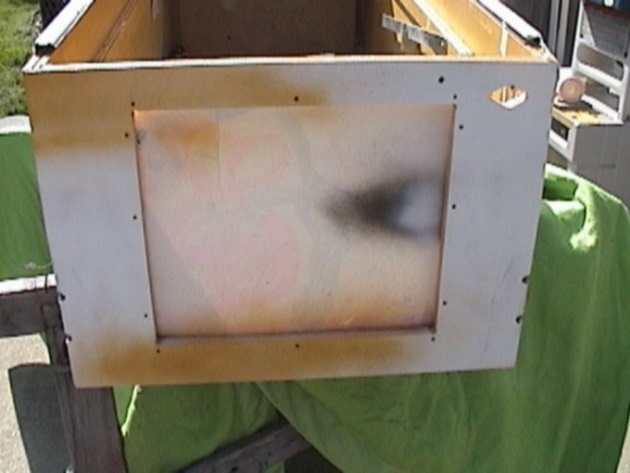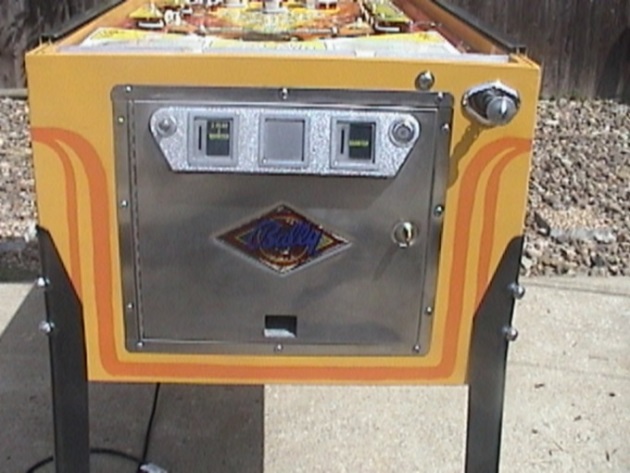 Cabinet Neck and Rear
Below shows the neck before any work was done. The second picture shows it as it is being painted black. The neck isn't seen but I like to paint it anyway.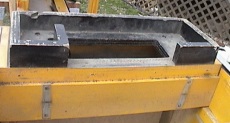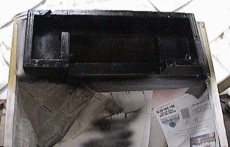 The first two pictures below show the rear after the primer coat has been applied. The final picture is the rear of the machine after the yellow base coat has been applied.