Pinball Restorations: Cabinet Sides
Strikes and Spares

Strikes &amp Spares
"The scorecard in the second player display window has artist Kevin O'Connor's name on it."
Cabinet Repaint Progression
As you can see, the cabinet wasn't in too bad of shape.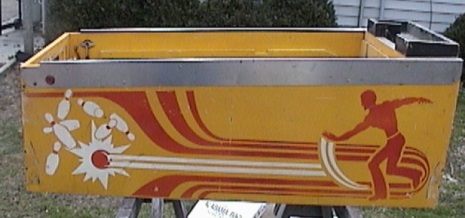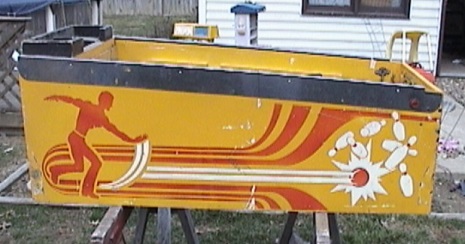 I primed the cabinet this time due to the base colors being so light. I used Krylon flat white.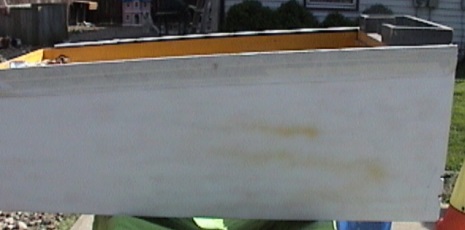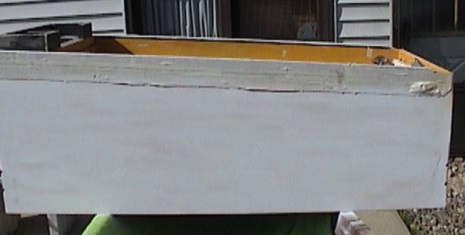 I use an old socket set and rocks as weights to hold down the stencil when painting.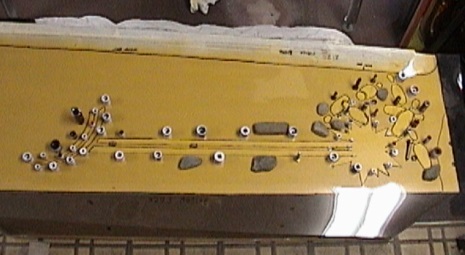 Cabinet Progression Continued
The white being applied.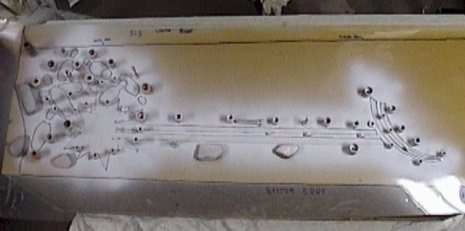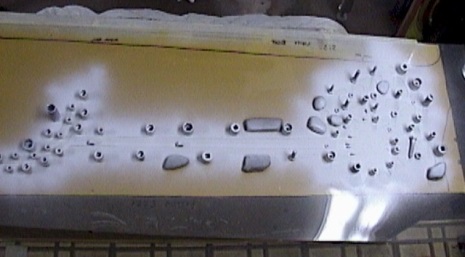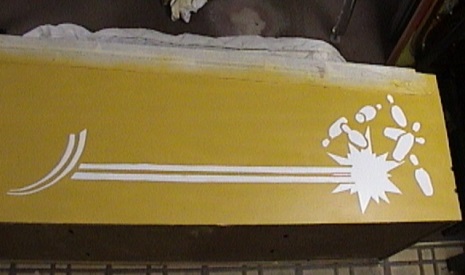 The final result.