Pinball Restorations: Cabinet Head
Mata Hari

Mata Hari
"There were 170 electro-mechanical versions of Mata Hari made."
Head Left and Right Final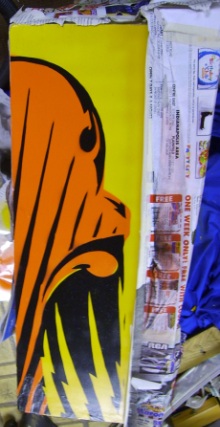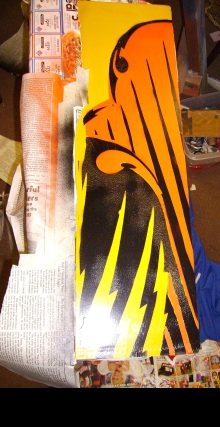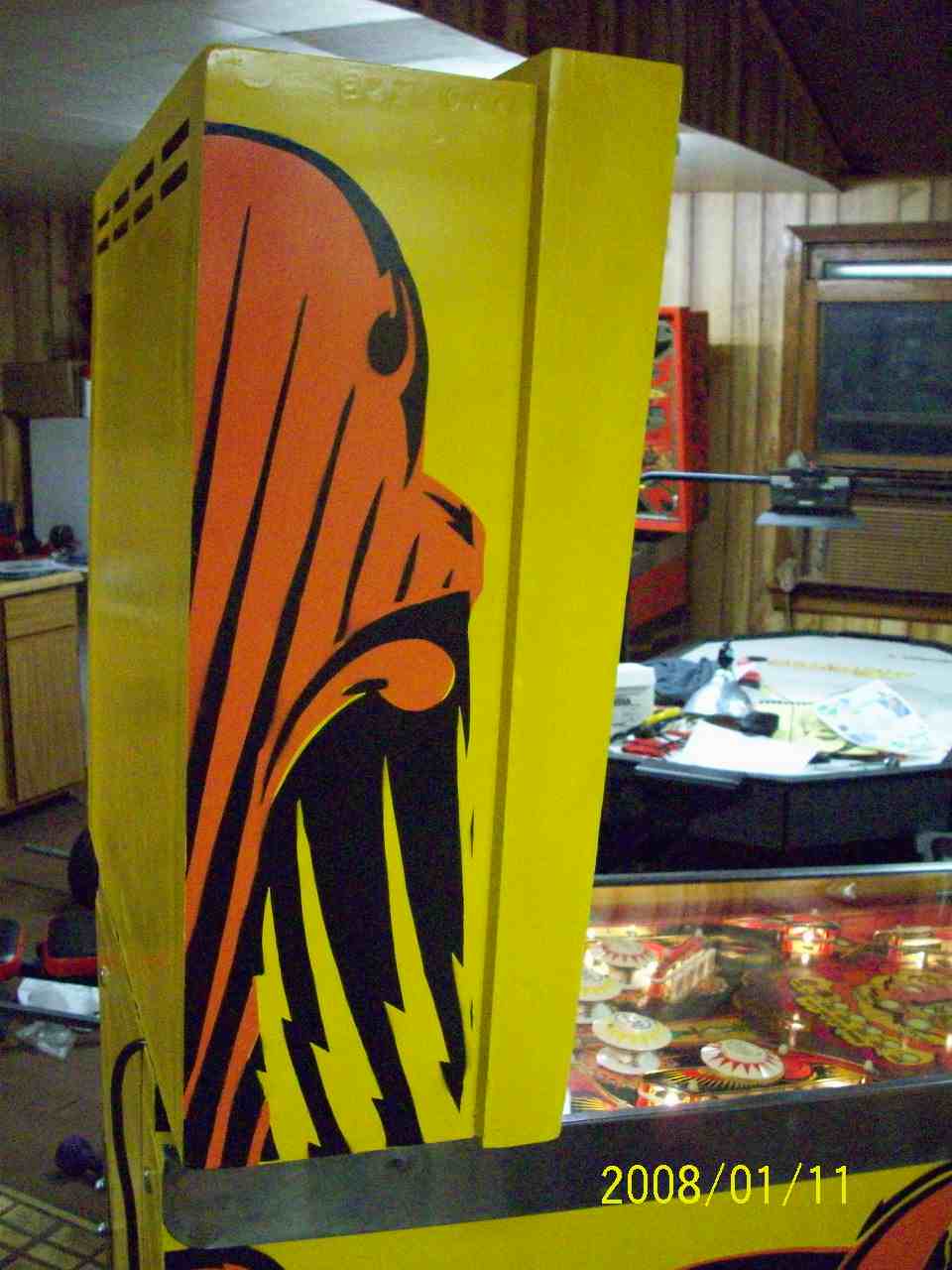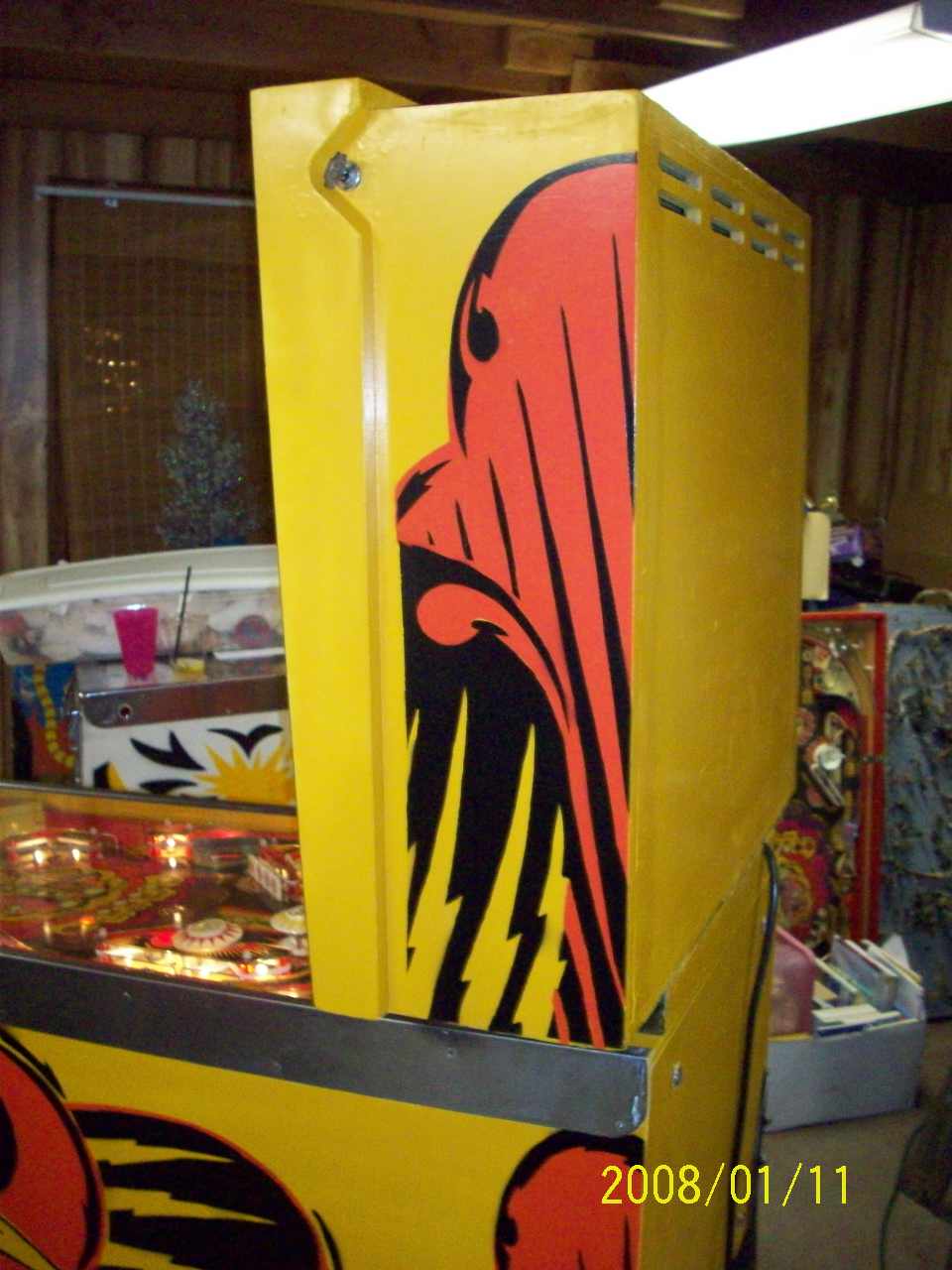 Above is the final result. I was really pleased with it, especially how vibrant the colors looked.
Head Final Continued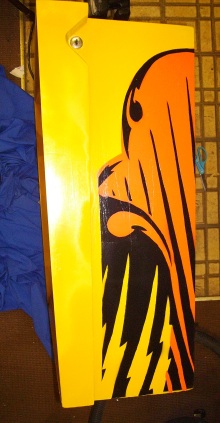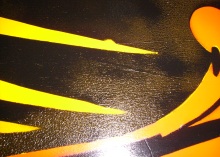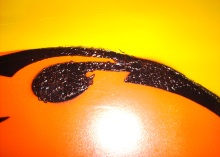 Cabinet Head Synopsis
The head turned out great. The one issue is the black paint lifting as I described on the detail pages. Above is a close-up of the lifting paint. It wasn't a large area and I was able to correct it.