Pinball Restorations: Playfield After
Harlem Globetrotters

Harlem Globetrotters
"Wilt Chamberlain played for one year with the Globetrotters, between college and joining the NBA. Future Hall of Fame pitcher Bob Gibson played in the 1950s, before his baseball career."
Playfield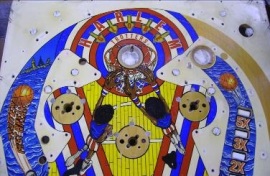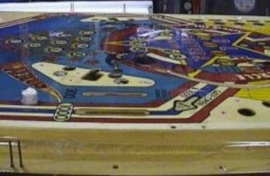 Above left is the top of the playfield with areas taped off so that the clearcoat won't get into the lamp sockets or on other under the playfield parts. Above right is a sideview of the playfield after a few coats of clear. It took six coats to get the playfield the way I wanted.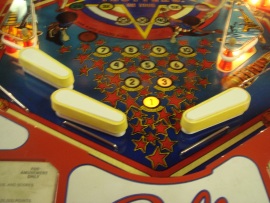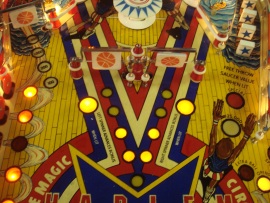 The playfield, besides the clearcoat, has new bumper bodies and caps, new drop targets, and refurbished spinners.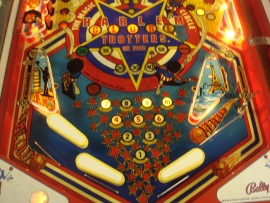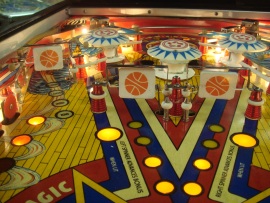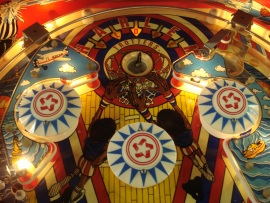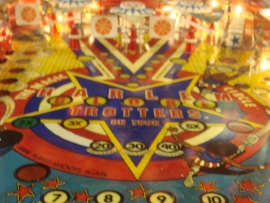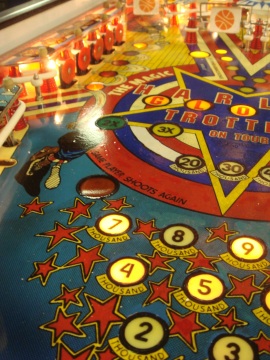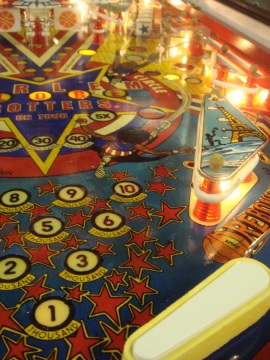 Touch Ups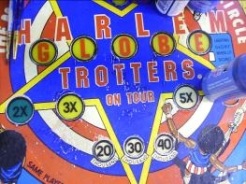 Here is the large blue star area after the touch up.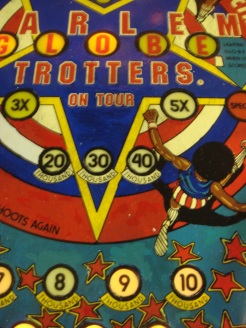 Typically for me the color match is good while the paint is wet, but as it dries it has a tendency to get a little darker. This is why the blues here don't quite match exactly. You can see that the touched up area ended up being just a shade darker than the rest of the star.
Whole playfield Final