Pinball Restorations: Playfield Before
Harlem Globetrotters

Harlem Globetrotters
"The original lineup for the first game in 1927: "Toots" Wright, "Fat" Long, "Kid" Oliver, "Runt" pullins, and Andy Washington."
Playfield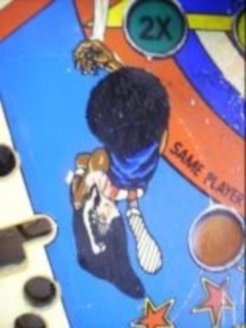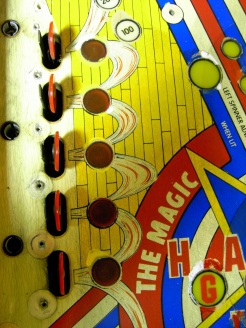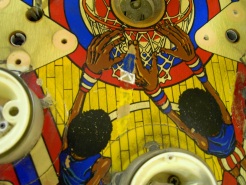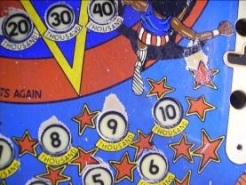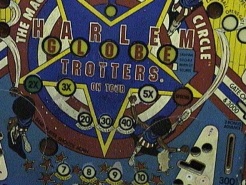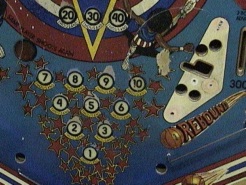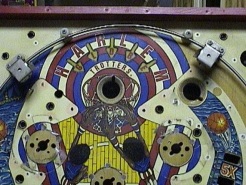 The New Blank Playfield Topside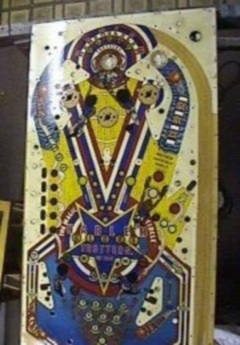 Here is the new playfield with rails and everything removed. I should have clearcoated it before making the swap. But I didn't.
Playfield Swap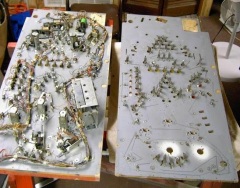 Above the two playfields are set up side by side. After removing all of the screws and staples, my wife and I picked up the mass of wires and carried them in one motion to the new playfield. The wires basically maintain their shape so that it is easy to position them on the new playfield.