Pinball Restorations: Cabinet Head
Blackjack

Blackjack
"The goal of the game is to get the ball in the saucer when the player's score is equal to or higher than the dealer's score."
Head Before
As you can see, the right side of the head was pretty worn, especially along the edges and the lower part of the frame. The left side is worn even worse with a lot of wood showing.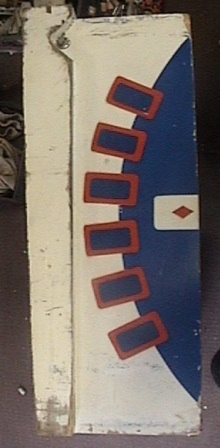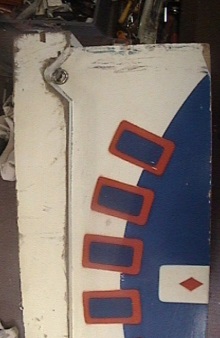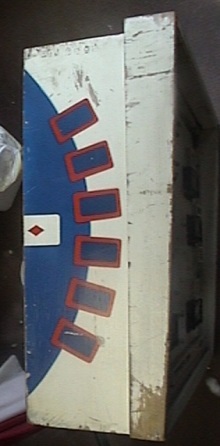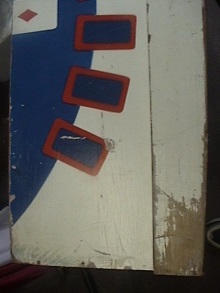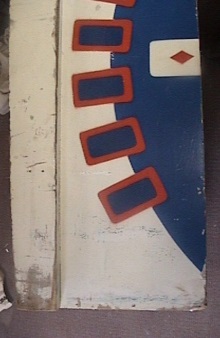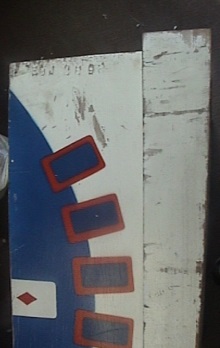 Cabinet Head Progression
Below are pictures of the red and blue stencils. You can see that the frame is taped and papered off so that no overspray gets on it. Again, I use an old socket set as weights to hold down the stencil and to prevent "under" spray as I call it.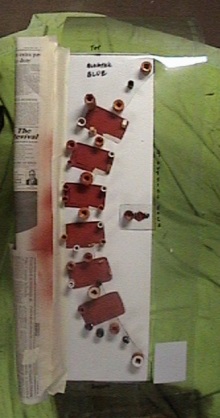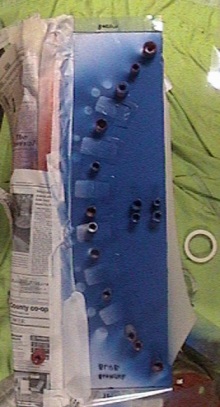 Cabinet Head Final Pictures
The first two pictures are the head just after painting. It is still sitting on the floor detached from the cabinet. The last two picures are of the head while attached to the machine.