Pinball Restorations: Playfield
Flash Gordon

Flash Gordon
"Flash Gordon" was the name of a ride at the 1939 New York World's Fair where 150 people could ride a rocket ship with a motion picture screen and vibrating seats for a simulated trip to another planet."
Playfield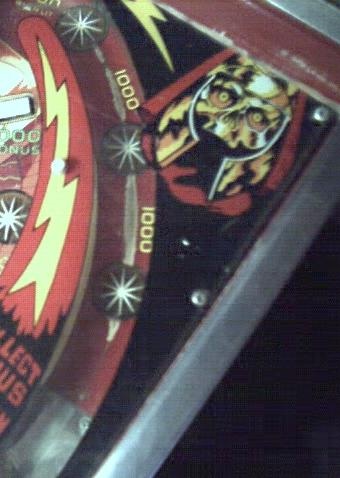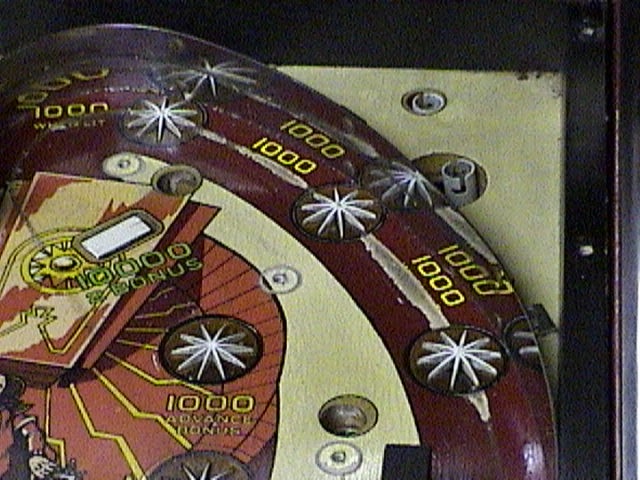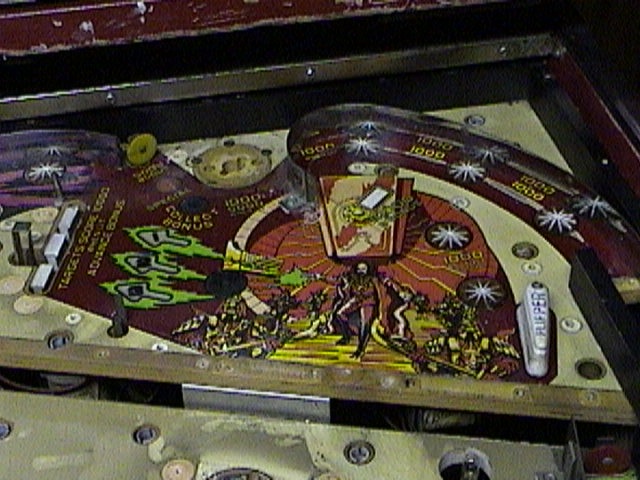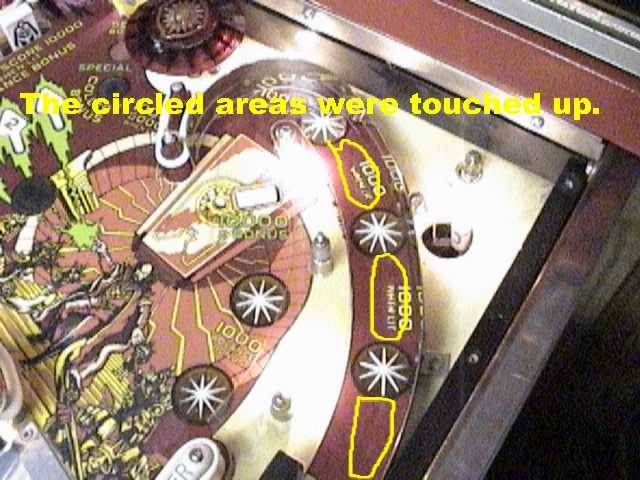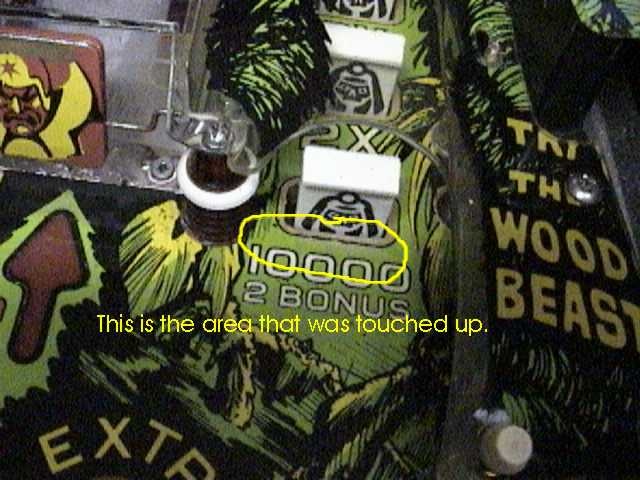 Below you can see the new reproduction drop targets I installed on this game. The game had an eclectic mix of wrong targets. There are a total of 11 drop targets on this game. Below are the four in the left bank on the lower playfield and the three-bank group on the upper playfield. I also replaced the single "guard" target and the three in-line drop targets.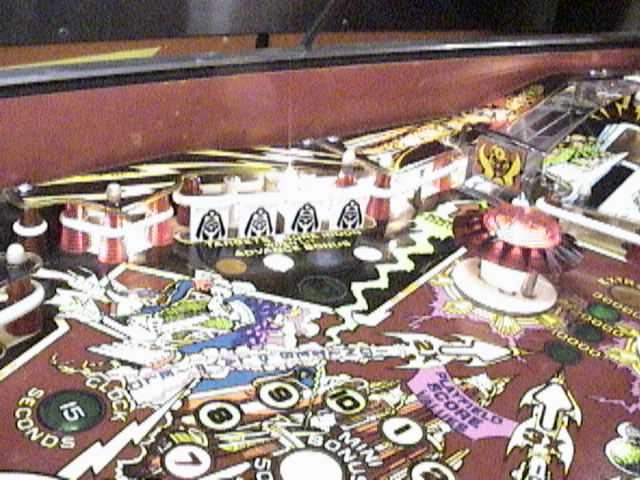 Mylar Removal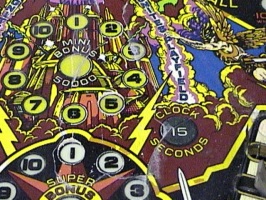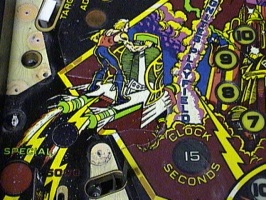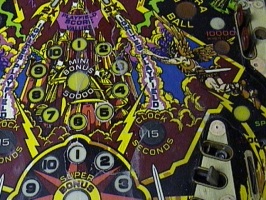 Above, if you look carefully, you can see the areas on the lower playfield where the Mylar was ripped and missing. As a result, I decided to remove it from the lower playfield. I left it on the upper playfield because it was intact.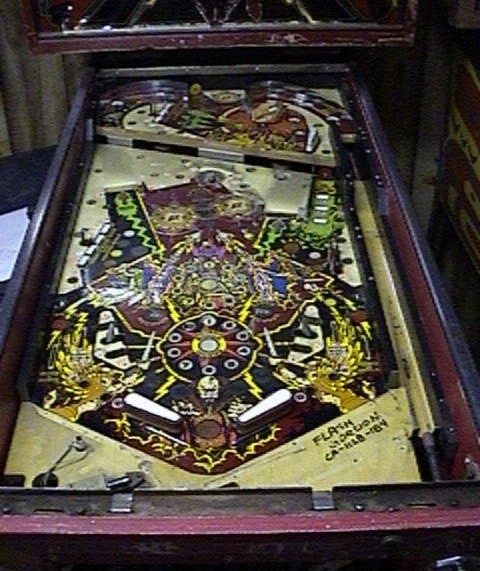 Above is a picture of the playfield stripped of all the parts for cleaning.