Pinball Restorations: Cabinet Head
Flash Gordon

Flash Gordon
"In Australia, the character and strip were retitled Speed Gordon to avoid the negative connotation of the word 'Flash.'"
Head Left Before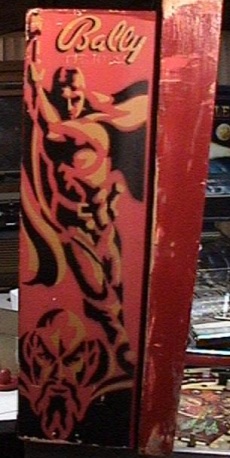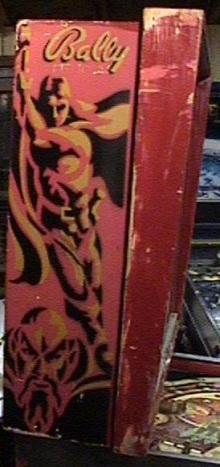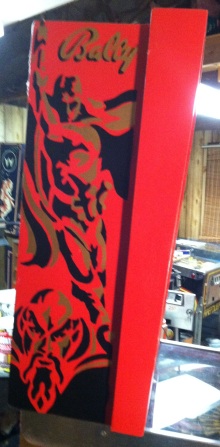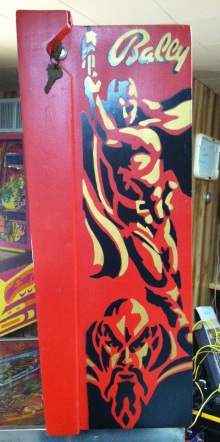 Above is the final result. I was really pleased with it, especially how vibrant the colors looked.
Head Continued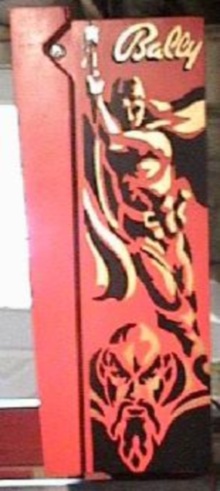 Cabinet Head synopsis
I wish I had taken pictures of the progression of the paint job. It would have been nice to have seen the head after each color was applied. But, I was remiss. But, these pictures do show the stark difference in the before and after of this cabinet.