Pinball Restorations: Playfield
Silverball Mania

Silverball Mania
"Although this was the first game I restored, I think the result may rank second overall behind my Flash Gordon."
Playfield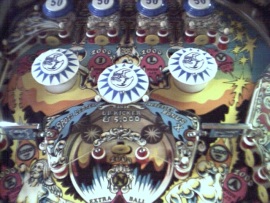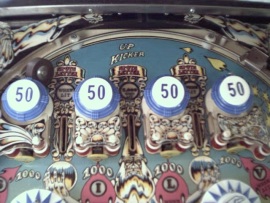 Above are pics of the upper playfield. The top left shows the center loop-around and the new reproduction bumper caps on the bumpers. The top right picture shows the new 50-point repdroduction bumper caps.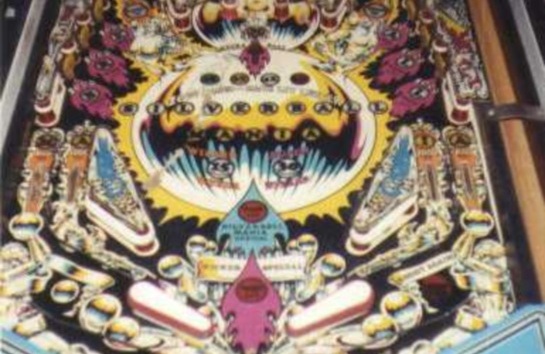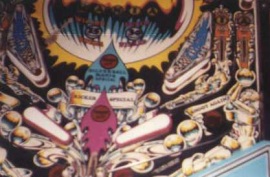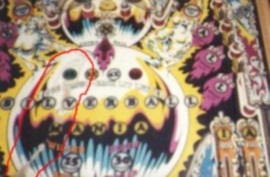 While the pictures aren't great and it may be difficult to make out, the three pictures above show the spots that were worn to the bare wood. The worn area extends from the left sling in a lightly upward angle toward the V insert in SILVERBALL to the center loop-around. I've tried to outline the area in red in the third picture.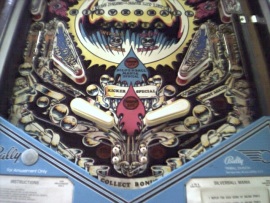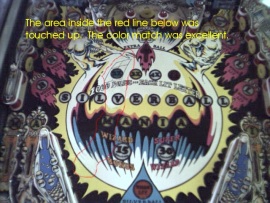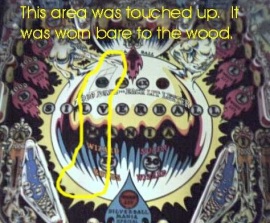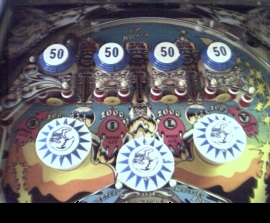 Above are the worn areas after the touch up. I was very pleased with the result and color match. I tried to outline the area in yellow. The final pic is just a filler of the upper playfield.
Backglass